SHERATON DFW AIRPORT HOTEL DINING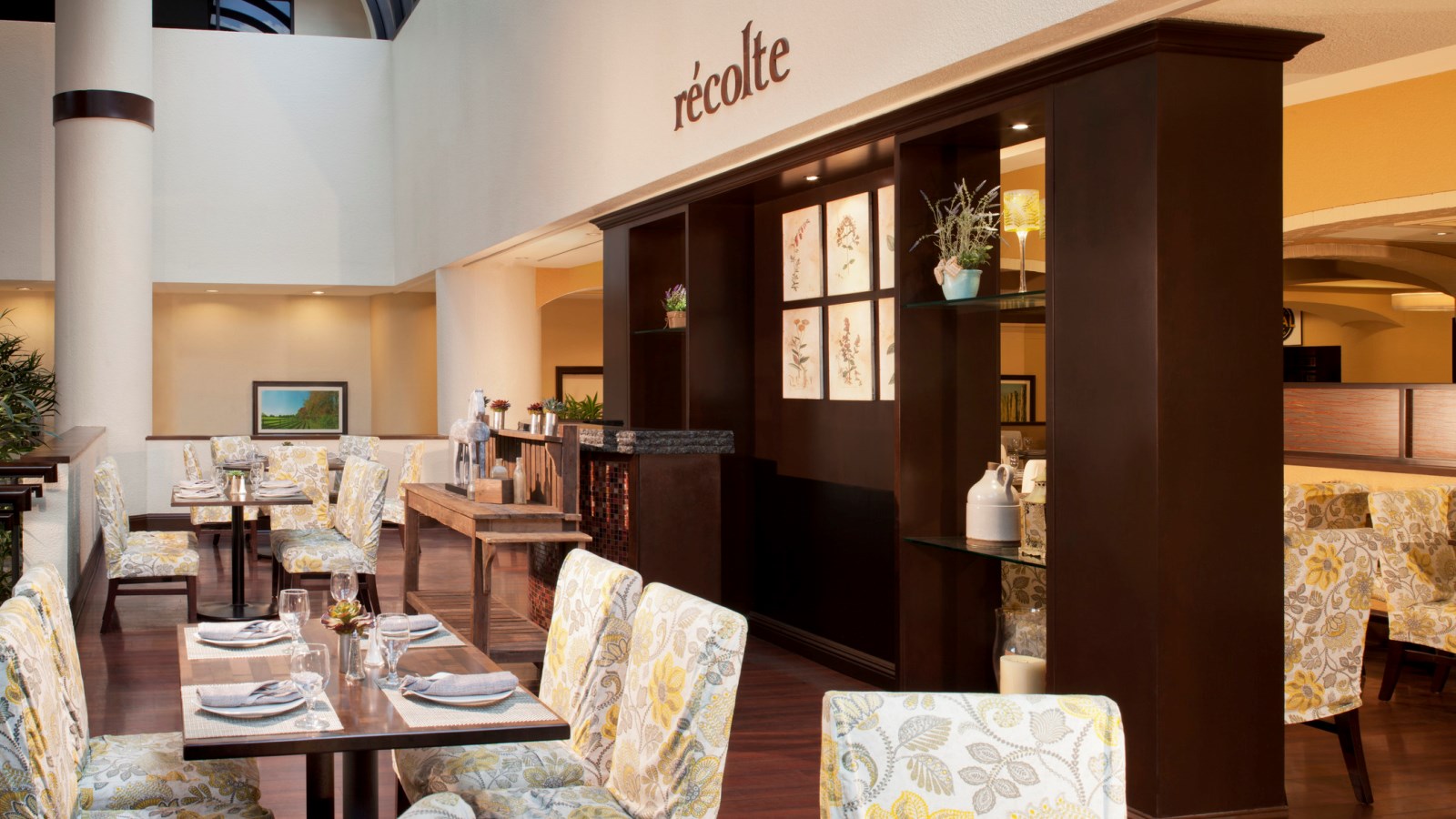 Recolte
6:00 AM - 2:00 PM; 5:00 PM - 10:00 PM
Our three-meal restaurant specializes in savory regional American cuisine. Enjoy plated breakfasts or our hearty breakfast buffet in the morning and mouth-watering appetizers and entrees for lunch and dinner.
Cuisine: American
Atmosphere: Relaxed
Whiskey Tango
6:00 AM - MIDNIGHT
Recharge at our newest bar & lounge, Whiskey Tango. Located in our atrium lobby, this lounge emphasizes an Uptown Dallas feel, featuring shareable plates and craft cocktails that reflect our region. Whiskey Tango is also open in the early morning for breakfast grab and go items.

Cuisine: Small Bites, Craft Cocktails, Breakfast Grab & Go
Atmosphere: Lounge


LOCAL Texas Tap & Kitchen
5:00 PM - MIDNIGHT; WEEKENDS 2:00 PM - MIDNIGHT
This casual restaurant and lounge features a gastro pub food menu, perfectly paired with local Dallas beer, all brewed within 25 miles of our hotel. Join us every Monday and Tuesday night for a live acoustic guitar performance. The bar is complete with 14 TV's and plenty of games!